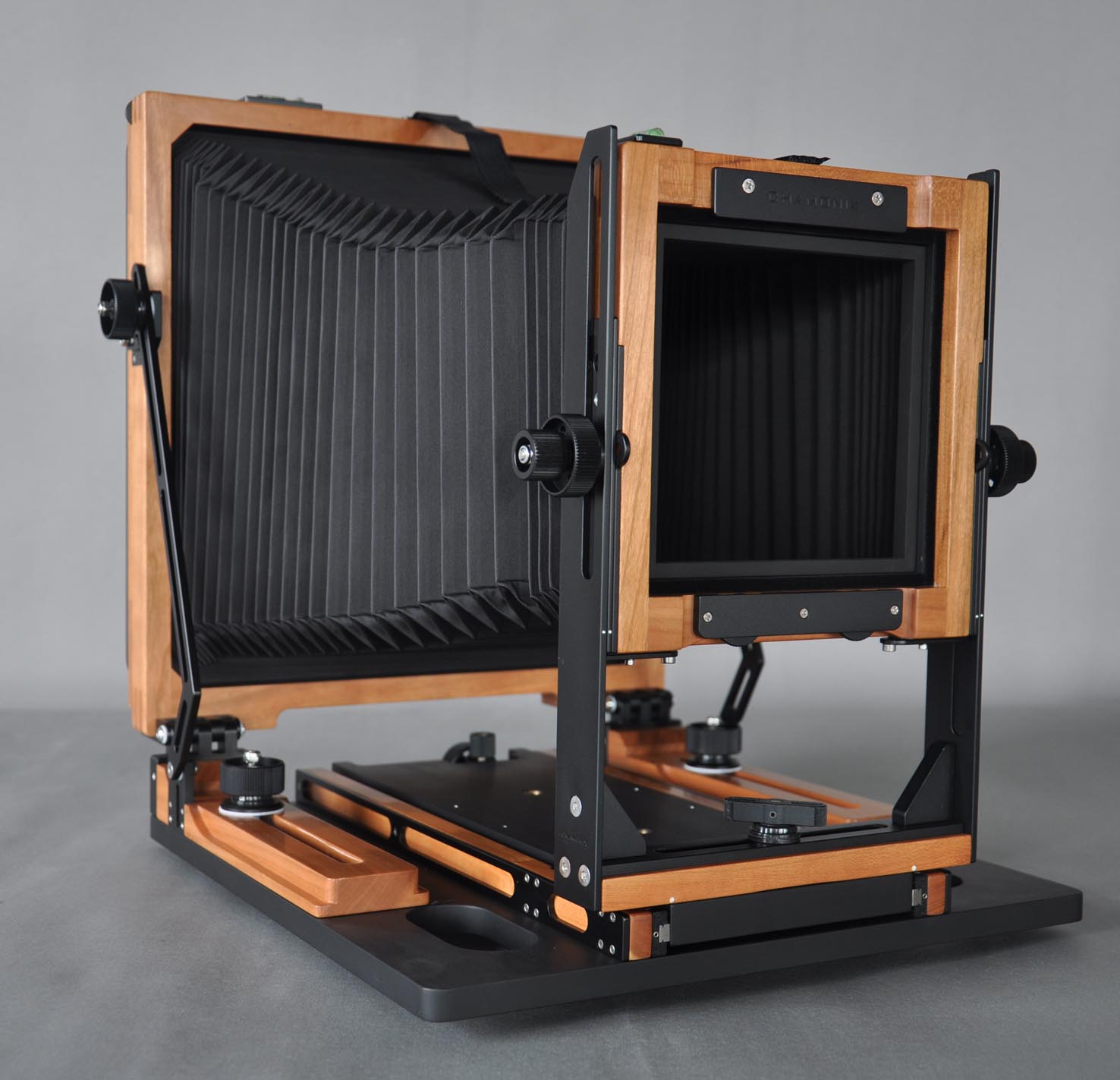 810V
We are currently sold out of the 810V Camera and will be receiving our next batch in November 2019. Please email hugoz_2000@yahoo.com if you would like to be added to the wait list for this camera.
Chamonix makes two 8x10 view cameras: The 810V and the 810 Alpinist. The modern design of both view cameras aims to achieve a perfect balance between light weight and stability. Both cameras are handmade, constructed of wood and carbon fiber composite material, which produce a signature aesthetic finding widespread appeal among photographers.
The 810V
The 810V camera has a light weight of 4,300g. But because of the generous use of carbon fiber material, it is a very rigid camera. To keep its weight as low as possible, we have eliminated some infrequently used movements. It is not a perfect camera for all occasions, but, like others in the Chamonix line-up, it does have its unique charm and character.
Much of its light weight comes from its specially designed T-shaped base plate which has a complex structure like a bridge. This innovation came out of the Chamonix principle of light weight and high quality.

While use of carbon fiber gives the camera extreme rigidity, all wood parts are carefully selected and hand varnished and polished by experienced craftsmen using traditional techniques. Hand-crafted objects usually are the most beautiful, and the Chamonix 810V view camera's beauty comes from such craftsmanship. Only a few master craftsmen are qualified for the final steps of construction so that each camera is another example of the unique features of the Chamonix line of cameras.

The metal parts of the Chamonix 810V view camera are anodized aluminum with black finish. The wood choices are teak, and cherry.

The Chamonix 810V view camera uses a Sinar-type lens board.

After few years in production, in response to user feedback, Chamonix made a few changes found in the current–second generation–810V view camera. They are:
1. Unibody carbon fiber base board
2. Increased rear frame thickness by 5mm
3. Bail back-like mechanism for inserting film holders
4. Front rise and fall lock
5. Weight increased 1kg (2.2 pounds)
All other specifications remain the same.
810V camera is $3,515 with EMS international shipping ( 8-15 days) and additional $35 if FedEx shipping is needed (5-8 days).
sold out